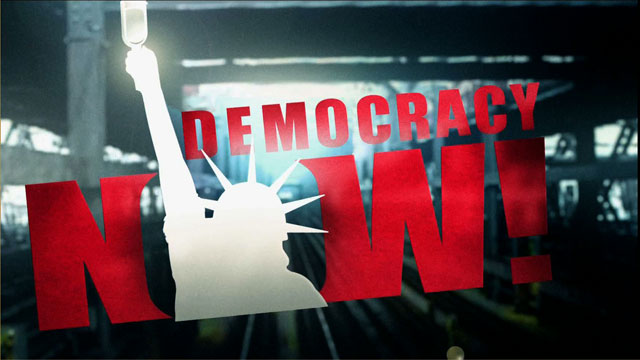 Media Options
Guests
Ahmed Rashid

Pakistani journalist based in Lahore. He is author of three books including "Taliban" and most recently "Jihad: The Rise of Militant Islam in Central Asia." He has covered Pakistan, Afghanistan and Central Asia for the past 25 years and writes for the Far Eastern Economic Review, the Daily Telegraph, and The Wall Street Journal.
The Pentagon yesterday unveiled its strategic blueprint for the
21st century. Secretary of Defense William Cohen announced a new
round of base closings and cuts in service personnel. But he
actually increased the Pentagon's budget for new weapons system, a
big boon to defense contractors. The procurement budget will
reportedly increase from $40 billion a year to $60 billion a year
by 2002.
GUEST: WILLIAM HARTUNG, a senior research fellow at the World
Policy Institute, an independent think tank that examines US
foreign and economic policy. The World Policy Institute is based at
the New School for Social Research in New York City.
---