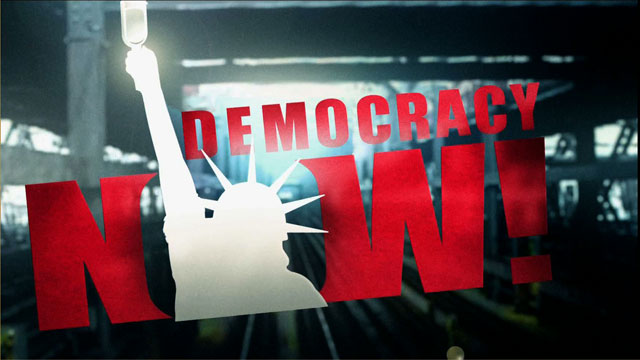 Media Options
Guests
Cindy Sheehan

Co-founder of Gold Star Families For Peace. Her son, Casey, was killed in Baghdad on April 4, 2004.

Dan Gerstein

Democratic strategist and political commentator. He is a regular columnist at the website Politico.

Ray McGovern

Twenty-seven-year career analyst with the CIA. He is co-founder of Veteran Intelligence Professionals for Sanity. He has been calling for President Bush and Vice President Cheney to be impeached and visited Congressman Conyers earlier this week to urge him to support impeachment.
---
Links
Amy is joined by Julian Drous, an attorney for Pratt. Judge Everett Dickey has found that the prosecutions key witness in 1972, Julius Butler, was a convicted criminal and was working as an informant for the police. There will have to be a retrial or the case will be thrown away and Pratt will go free.
GUEST:
- Julian Drous–attorney for Jeronimo Pratt
---