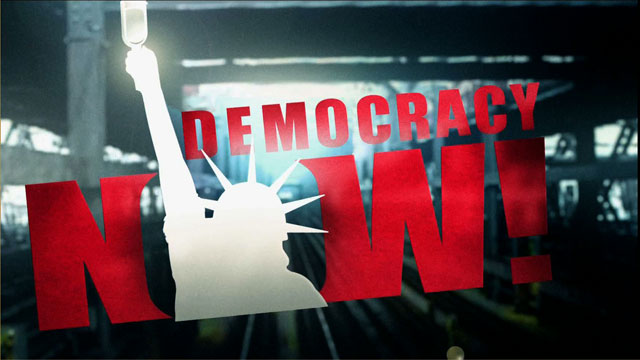 Media Options
Guests
Scott Horton

Columbia law professor and a contributor to Harper's magazine where he writes the blog, "No Comment."
---
Links
AIDS activists with ACT UP yesterday seized the investor relations office of pharmaceutical giant Glaxo Wellcome to protest what they say is the company's criminally inadequate AIDS drug development program and its failure to make new drugs more widely available. Police arrested seven people.
Yesterday's action is just the latest in a growing number protests worldwide against the pharmaceutical industry. AIDS activists say that the industry charges too much money for their drugs and unnecessarily restricts access to new drugs.
Guests on the program are Jennifer McMillan, director of healthcare coalitions and advocacy relations at Glaxo Wellcome, and Bill Bahlman and Norberto Stuart, two ACT UP activists, both living with AIDS.
Take a look at the AIDS patent database at the US Patent and Trade Office and the AIDS Virtual Library.
---