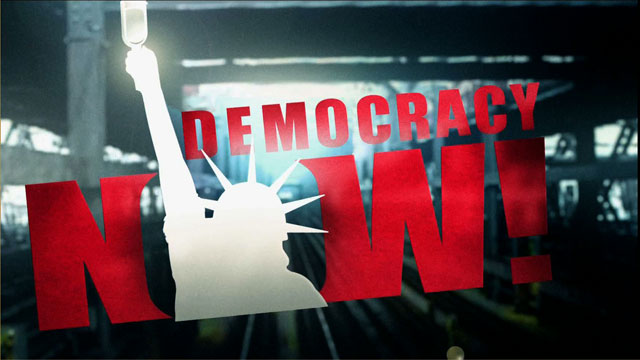 Media Options
Guests
Vernon Haltom

co-director of Coal River Mountain Watch, which is an Appalachian grassroots organization fighting for social and environmental justice for people living near mountaintop removal sites.
Heads of state and many non-governmental organizations (NGOs) are gathering at the United Nations headquarters in New York City this week to mark the fifth anniversary of the watershed Rio Earth Summit meeting.
Already sparks have flown. European leaders — notably British Prime Minister Tony Blair — criticized the United States for failing to take steps to reduce carbon dioxide emissions.
The main issue for many environmentalists is the failure of world governments to abide by the overall agreements reached in Rio de Janeiro five years ago. Instead, many Green activists say that globalization, the de-regulation of industries, and the growth of huge undemocratic trading blocs like the North-American Free Trade Agreement (NAFTA), have led to a worsening of the global environment.
Guests:
• Victoria Tauli-Corpuz of the Indigenous Peoples International Center for Policy Research based in the Philippines.
• Pat Moony, with Rural Advancement Foundation International (RAFI), a rural advocacy group based in Canada and the author of the report Conserving Indigenous Knowledge.
• Hazel Henderson, an economist and author of a number of books on sustainable development, including most recently Building a Win-Win World: Life Beyond Global Economic Warfare published by Berrett Kohler.
---