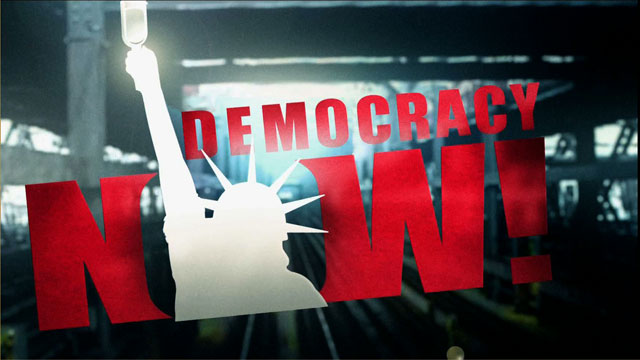 Media Options
Guests
Glenn Greenwald

political and legal blogger for Salon.com. He is a constitutional attorney and author of the new book "A Tragic Legacy: How a Good vs. Evil Mentality Destroyed the Bush Presidency."

Marjorie Cohn

president of the National Lawyers Guild. She is the author of the new book "Cowboy Republic: Six Ways the Bush Gang Has Defied the Law."
---
Willaim Loren Katz speaks about the history of racism, multiculturalism, and particularly white anti-racism in America.
GUEST:
- William Loren Katz
---