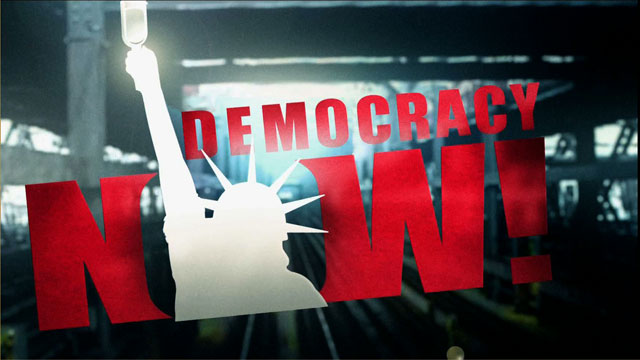 Media Options
Guests
John McQuaid

Pulitzer Prize-winning reporter. In 2002, he co-authored a series in the New Orleans Times-Picayune, where he'd worked for more than 20 years, that predicted the fate that would befall New Orleans three years later. He has just published a three part investigative series in Mother Jones magazine this week titled "Storm Warning." He is co-author of the book, "Path of Destruction: The Devastation of New Orleans and the Coming Age of Superstorms."
Think of the computer manufacturing industry and what often comes to mind is a glossy, high-tech, environmentally-friendly factories. But a new report out this week reveals the seamy side of the high tech electronic manufacturing industry.
The Campaign for Responsible Technology and the Southwest Network for Environmental and Economic Justice document in their new report the massive water pollution and water resource depletion caused by high-tech giants like Intel, Packard, and Motorola. The report also challenges the billions of dollars of corporate welfare subsidies given away to some of the wealthiest corporations in the world. Guests: • Ted Smith, the coordinator for the Campaign for Responsible Technology, an international network fighting against the negative impact of high tech manufacturing expansion. He joins us from San Jose, California. • Silvia Ledesma, of the Southwest Network for Environmental and Economic Justice, a group of some 80 different grassroots organizations from the four southwest border states and Mexico.
---