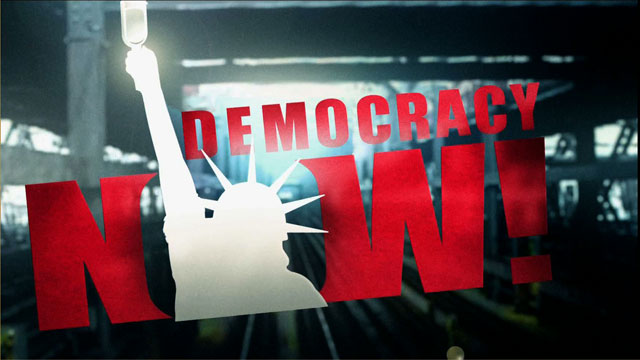 Media Options
Guests
Dr. Romell Madison

dentist from New Orleans. His brother Ronald Madison was shot and killed by police on Danziger bridge five days after the hurricane.

Rosana Cruz

long time New Orleans community activist around issues of criminal justice, labor, and immigrant rights. She was the Gulf coast field coordinator for the National Immigration Law Center and also worked with New Orleans Worker Justice Coalition. Cruz is the co-director of Safe Streets, Strong Communities, an organization campaigning for a new criminal justice system in New Orleans.
---
Today is the 4th of July, the day the American colonies declared their Independence from England in 1776. While many Americans will hang flags, participate in parades, watch fireworks and wax patriotic, Independence Day is not a cause for celebration for all.
One of the most powerful voices of the abolition movement was Frederick Douglas, born a slave in Maryland in 1818. As a young boy Douglas was taught how to read by slaveholder Sophia Auld. It was a dangerous and radical act that changed his destiny. Douglas escaped from slavery in the 1830s and became a leader in the growing campaign against slavery through lectures and his anti-slavery newspaper The North Star. On July 4th, 1852, Douglas delivered one of his most powerful speeches against slavery in Rochester New York. Here's an excerpt of the Fourth of July Oration, by Frederick Douglas:
Taped speech:
• Fourth Of July Oration from 1852 in Rochester, New York. Read by Bernard White of Pacifica station WBAI.
---