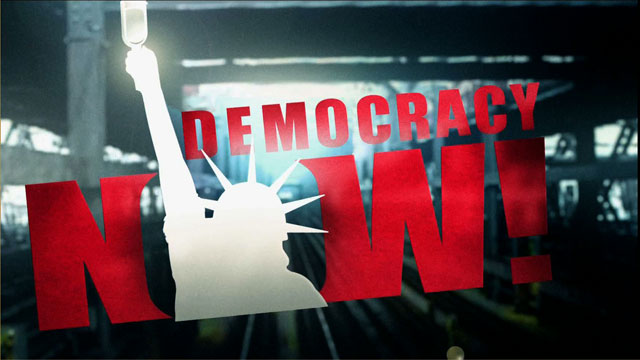 This is viewer supported news. Please do your part today.
Donate
More than a thousand Scientologists in Frankfurt, Germany chanted slogans and songs borrowed from the US civil rights movement last week, alleging they are victims of religious persecution. In recent months, a number of German states and organizations have banned Scientologists from participation in political parties, and the German government voted to allow the country's intelligence agency to keep tabs on members in Germany. The French Parliament recently designated Scientology a sect, included on a list of 173 groups that should be tracked to prevent cult activities. And in Los Angeles, at least three public school teachers are using Scientology teachings in their classrooms and one of them is hoping to establish a separate, tax-funded charter school using the same methods.
Guests:
• Flo Conway and Jim Siegelman, the authors of Snapping: America's Epidemic of Sudden Personality Change, published by Stillpoint Press. They have been following and studying Scientology for more than 20 years along with other spiritual and personal growth practices in the US. Snapping, originally published in 1978, has been updated and re-released and looks at the phenomenon behind cultists, self-help buffs, born-again converts and political extremists.
---