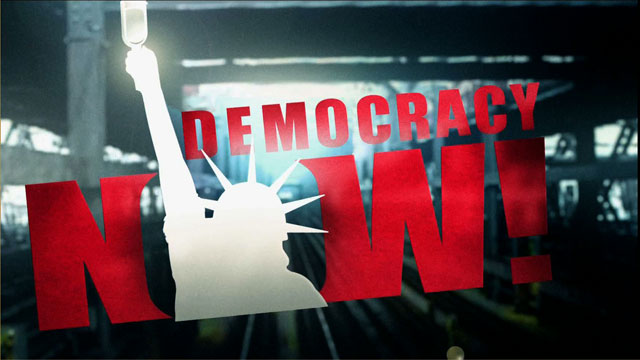 This is viewer supported news. Please do your part today.
Donate
Guests
George Monbiot
Widely read columnist for the Guardian of London and a leading British campaigner for the environment. His latest book is called "Heat: How to Stop the Planet from Burning."
---
After four days of intense negotiations, Teamsters officials and UPS have announced a tentative agreement to end the 15-day walkout of 185,000 workers.
Guest:
• Ken Paff, National Organizer of Teamsters for a Democratic Union
---