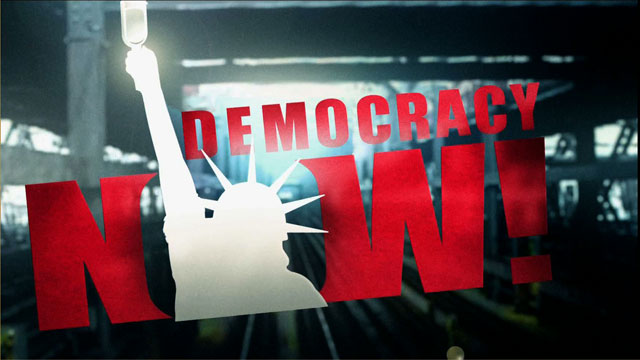 Media Options
Topics
---
Guests
Norman Solomon

Author of "Made Love, Got War: Close Encounters with America's Warfare State." He is a nationally syndicated columnist on media and politics and the founder and executive director of the Institute for Public Accuracy.
---
Fifty-two years ago this week, the United States dropped the first atomic bombs, killing hundreds of thousands of people in the Japanese cities of Hiroshima and Nagasaki and officially inaugurating the nuclear age. However, the Japanese were not to be the only victims the emerging technology.
The National Cancer Institute said last week that atmospheric nuclear bomb tests in Nevada from 1951 to 1962 exposed millions of American children to large amounts of radioactive iodine, a component of fallout that can affect the thyroid gland. The releases were far larger than earlier estimates, and at least ten times larger than those caused by the 1986 explosion at the Chernobyl nuclear plant in the Ukraine. Just this past spring in Washington, DC, a group of radiation victims and their families gathered to meet with the Task Force on Radiation and Human Rights and to organize themselves into a potent national group. Taped statements: • Janet Gordon, of Citizen's Call. Her family lived downwind of the nuclear test sites and her brother eventually died of cancer. • Phil Harris of the Navajo Uranium Miners Victims Committee based in New Mexico. The group works to address the plight of uranium miners and uranium millers. • Bill Holmes, of the Manhattan Project group. His grandfather Albert Stevens was injected with plutonium in 1945 as part of a secret US government experiment.
---