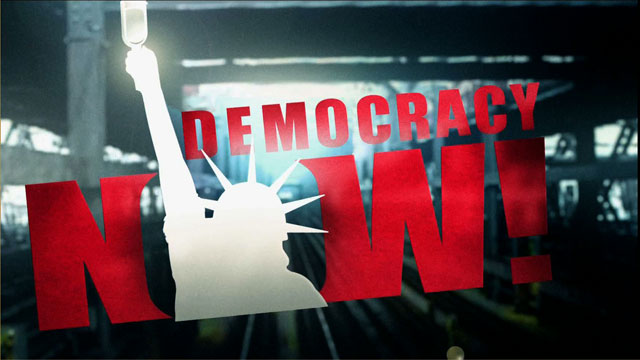 Media Options
Senate Majority Leader Trent Lott yesterday again insisted that the nomination of former Massachusetts Republican Governor William Weld to be ambassador in Mexico was dead. And Lott, speaking on CBS's Face the Nation, also said that he had urged President Bill Clinton to move away from his nominee, but the White House, and Gov. Weld, are not budging — at least not for now.
Conservative Senate Foreign Relations Committee chairman Senator Jesse Helms has thus far refused to hold hearings on Weld's nomination, claiming that Weld's support of medical use of marijuana means he's soft on drugs and not qualified to be ambassador. The fight stepped up Friday when in a packed Committee meeting, Helms rejected any possibility of confirming Weld.
Guest:
Bob Parry, a longtime investigative reporter based in Washington DC. He has previously worked for The Associated Press, Newsweek, and PBS's Frontline. He presently publishes I.F. Magazine and the web news magazine The Consortium.
---