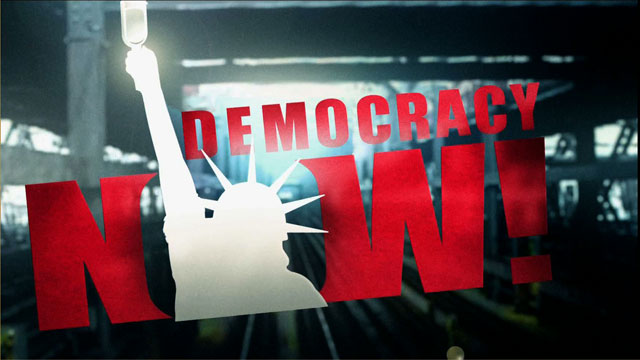 Media Options
Amy Goodman is joined in Havana by Puerto Rican guerrilla fighter William Morales. If Morales returns to the United States, he faces a 99-year jail sentence. Morales was the subject of one of the largest manhunts in US history. In May 1979, William Morales escaped from a guarded third floor room in New York's Bellevue Hospital prison by climbing down an elastic bandage he dangled outside a window. His escape made him a folk hero to many Latinos. It also infuriated law enforcement officials who couldn't figure out how Morales, who lost his fingers when a bomb he was making blew up, managed to climb down from the window.
Morales is believed to be the leader of the FALN, the Spanish acronym for the Armed Forces of National Liberation of Puerto Rico, which launched armed attacks in New York in the 1970s and 1980s in its war for independence. The bombings included a 1982 New Year's Eve blast at New York City police headquarters and a January 1975 blast at Fraunces Tavern in Lower Manhattan. Those bombings killed six people and injured hundreds.
Guests:
William Morales, a Puerto Rican guerrilla fighter who is wanted in the United States where he faces a 99-year prison sentence.
Ron Kuby, an attorney based in New York and formerly the law partner of attorney William Kunstler.
---