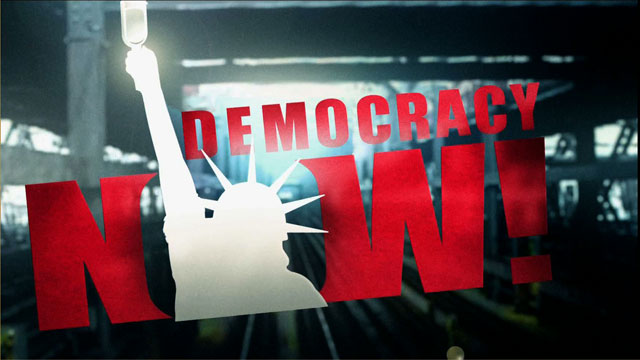 Media Options
The Congressional Black Caucus tomorrow kicks off a five-city bus tour to encourage African Americans to go to the polls this November 3. Representatives Maxine Waters (D-CA), John Conyers (D-MI) and Charles Rangel (D-NY), who organized the bus tour, will begin stumping for candidates in Chicago, Cincinnati, Louisville and Racine, Wisconsin. The Joint Center for Political and Economic Studies, a non-partisan research group, has identified nine Senate races and 19 House contests where African Americans could hold the decisive vote. The Democratic Congressional Campaign Committee has also pinpointed at least 10 close House races with large numbers of black voters for special get-out-the-vote efforts.
"Lift Every Voice and Vote" has become the slogan for an operation by the Black Leadership Forum, a non-partisan coalition of African American leaders, to get black communities to vote.
Guests:
Dr. Yvonne Scruggs-Leftwich, Executive Director and Chief Operating Officer of the Black Leadership Forum, and professor of power politics and diversity at George Washington University.
Bob Hennelly, Campaign correspondent for Democracy Now!
---