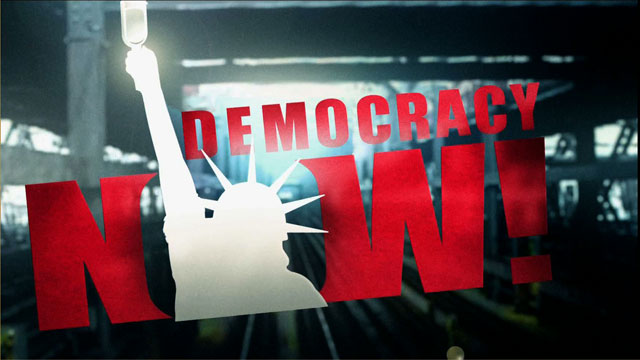 Media Options
Thousands of protesters are heading this weekend to Fort Benning, Georgia, site of the notorious School of the Americas otherwise known as the School of Assassins. Graduates of the school include many of Latin America's most notorious torturers and killers. Ten of the school's graduates are among the 30 Chilean officers cited by the Spanish judge in the genocide case against former Chilean dictator Augusto Pinochet. Other graduates include the killers of six Jesuit priests and two of their co-workers in El Salvador in 1989, top leaders in the Guatemalan military responsible for scores of extrajudicial executions, disappearances and torture of Guatemalan citizens and foreigners, and Colombian military officers who have established death squads responsible for numerous massacres throughout Colombia. Former SOA students have also been linked to drug trafficking in Mexico and Venezuela, according to the schools s critics.
Guests:
Father Roy Bourgeois, head of the School of the Americas Watch (SOA).
Adriana Portillo-Bartow, long-time Guatemalan human rights activist whose 9 and 10 year old daughters, 18-month- old sister, father, step-mother and sister-in-law were disappeared by the Guatemalan military in 1981.
Amador Aguila, a U.S. Postal employee and former student leader in Chile. Amador was arrested in 1973 after Augusto Pinochet's coup and taken to a torture center in Tejas Verdes, where he remained for three years — ironically, the same place where years before he had carried out his military service.
Related links:
---