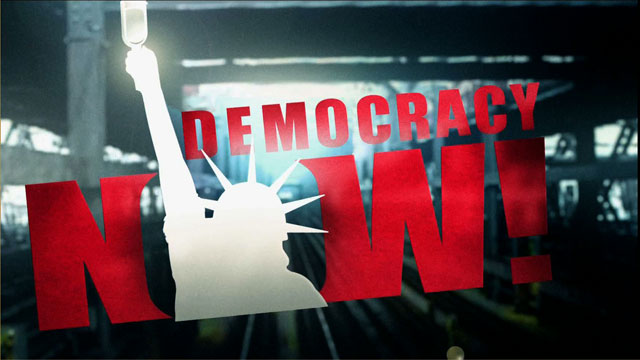 Media Options
Kwame Ture, known to many as Stokely Carmichael, died this November 14 in Guinea, West Africa, of prostate cancer. He was buried yesterday in Conakry, the Guinean capital. In New York City, Kwame Ture's life was celebrated yesterday afternoon in a tribute held at the City College by the All African People's Revolutionary Party, which he founded and headed until his death.
As Stokely Carmichael, he began fighting for justice and equality in the United States in the early 1960 s, first as a student organizer at Howard University, then as a Freedom Rider, riding on inter-state buses with black and white activists to force them to desegregate, then as the chairman of the Student Non-Violent Coordinating Committee (SNCC), and finally as an organizer with the Black Panther Party. Together with Willie Ricks, he popularized the term "Black Power," which was first used as a rallying cry in the Meredith March Against Fear in Mississippi in 1966, and then came to symbolize the struggle for political representation and the equal share of power movement.
Guests:
Dr. Cleveland Sellers, Associate Director of African American Studies at the University of South Carolina. He was Stokely Carmichael's room-mate when they were both students at Howard University, and was Program Director for the Student Non-Violent Coordinating Committee (SNCC).
Michael Thelwell, Professor of African-American Literature at the University of Massachusetts, and now working on the completion of Kwame Ture's autobiography.
Judy Richardson, was also a staff member of SNCC during the early 1960s in Mississippi and was a good friend of Stokely Carmichael's.
Mary King, Resident Scholar at The American University in the Department of Peace and Conflict Resolution, and former Assistant Director of Communications at SNCC for five years.
Samori Marskman, Program Director of Pacifica Radio WBAI, and friend of Kwame Ture. He spent time with him in Guinea and Liberia.
---