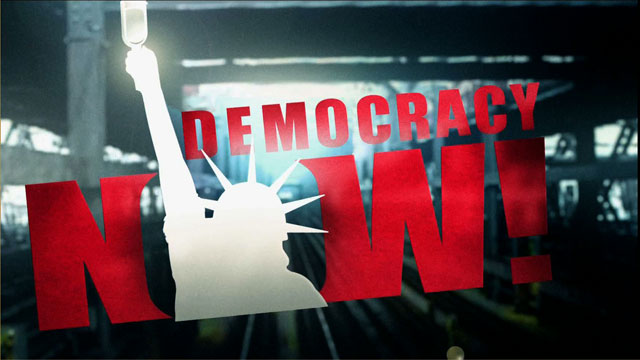 Media Options
Hurricane Mitch, has left over 9,000 dead and more than 13,000 missing. Nicaraguan President Arnoldo Aleman has appealed for international aid for the roughly half a million Nicaraguans left homeless by floods. For the past seven months, non-governmental organizations (NGOs) in Nicaragua and in several other countries, including the United States, have accused Aleman of holding up thousands of dollars worth of humanitarian aid from poor communities in Nicaragua, and have raised serious concerns over the fate of the hurricane relief now being sent to the country.
Nicaraguan NGOs say that Aleman is holding the aid hostage until they come up with as much as 50 to 180 percent in taxes for the goods, which include food, clothing and medical supplies.
Guests:
Myrna Cunningham, President of the University for the Autonomous Regions of the Caribbean Coast of Nicaragua.
Vivian Stromburg, Executive Director of MADRE, a sisterhood organization working with women and children's issues in the U.S. and Central America. Call MADRE: 1-212-627-0444.
Eduardo Gamaz, Councilman for the city of Tipitapa and Coordinator of the Upper West Side-Tipitapa Sister City project, a New York solidarity group whose aid is being held up by the Nicaraguan government.
Donna Katzen, Coordinator of the Upper West Side- Tipitapa Sister City Project.
Related links:
---