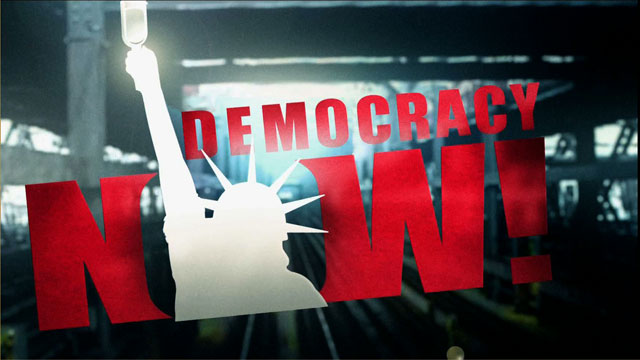 Media Options
A defiant President Clinton yesterday said that he would not resign from office, and once again denied committing perjury, as Republican calls for his resignation intensified. Three days before the House of Representatives is set to vote on whether to impeach the President, Clinton once again cited public opinion polls supporting the option of censure over impeachment, saying "apparently three quarters of the American people think it's the right thing to do."
The Republican majority of the House Judiciary Committee quashed over the weekend a Democratic proposal to include a vote for censure as an option to impeachment. However, the censure option may be revived during Thursday's session at the House of Representatives.
Guests:
Allan Hirsch, Constitutional Scholar and freelance writer. He is the author of A Citizens Guide to Impeachment. The book is available on-line at Essential.org or call 202.387.8030.
Eric Foner, DeWitt Clinton Professor of History at Columbia University. He is author of The Story of American Freedom.
Related link:
---