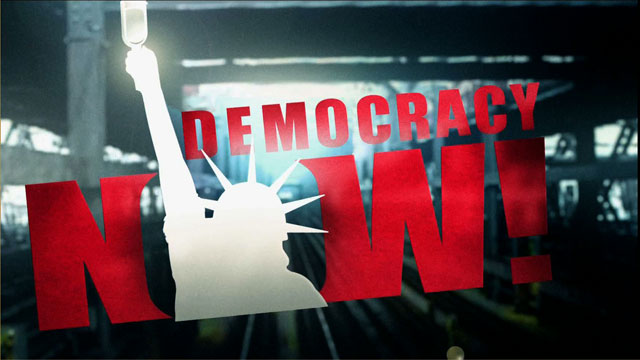 This is viewer supported news. Please do your part today.
Donate
At a time when the Clinton Administration is promoting the Internet as an engine of commerce and a tool of democracy, a new study has found that black Americans are far less likely to use the global computer network than are whites. The sharp racial divide is especially evident among households below the median income. The study, published last Friday in the journal Science, found that in households with annual incomes below $40,000, whites were six times as likely as blacks to have used the Worl Wide Web in the week before the household was called for the survey. Lower-income white households were also twice as likely to won a home computer as black households. The study documents concerns that the recent exponential growth of the Internet might worsen the nation's existing social and economic gaps. Joining us on the line to talk about efforts to decrease the disparity on the information highway is Steve Snow.
Guests:
Steve Snow, is the Executive Director and founder of Charlotte's Web, an organization that gives free user accounts to anyone in North and South Carolina. The group also has a program called "Electronic Neighborhoods" where they train people and organizations in economically devestated communities on how to use the internet and e-mail. They also distribute used equipment free in these communities and provide ongoing technical support. He joins us by telephone from Chicago, Illinois.
Related Link:
---