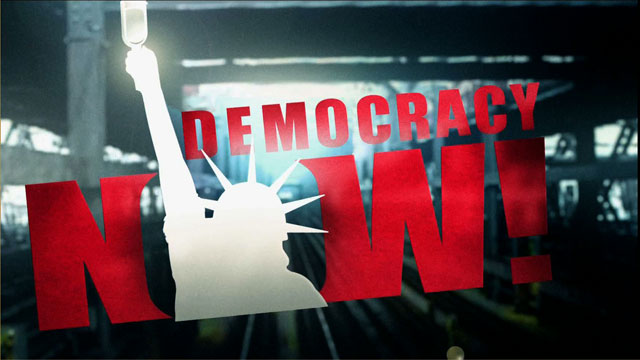 Media Options
For the ninth time since March of 1996, General Motors workers are on strike. GM plants started going down like dominoes after more than 3 thousand United Auto Worker members walked out at GM's key metal stamping plant in Flint, Michigan earlier this month. Now there are more than eight plants shut down, including six major assembly plants.
The strike by UAW Local 659 at the Flint Metal Center was sparked when management brought in outside contractors to remove dies that stamp parts for GM light trucks. This effectively meant the end of work that the union says GM had promised the local. The week before the strike, dozens of GM workers blocked the trucks when GM tried to move the parts and the company later removed them by rail.
Guests:
Kim Moody, director of Labor Notes, based in Detroit, Michigan. He is also the author of Workers in a Lean World, published by Verso.
Norm McComb, Vice President of UAW Local 659 in Flint, Michigan.
---