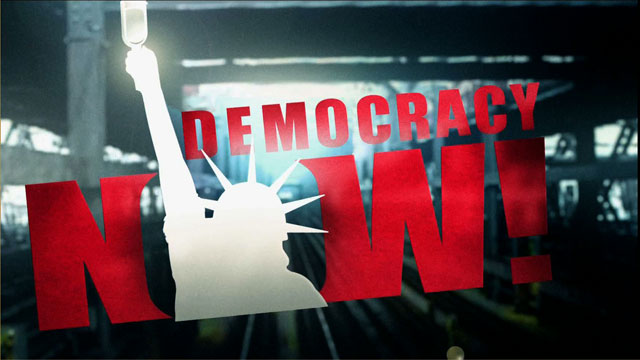 Media Options
In one of the most startling developments in the case of four church women murdered in El Salvador in 1980, newly declassified State Department documents have revealed that in 1985, then US Ambassador to El Salvador, Thomas Pickering, was told by the Salvadoran Defense Minister that he suspected high ranking military officials had ordered the murders of the three nuns and a lay worker. This at a time when the U.S. government was asserting that no high ranking officers were involved in the slayings. Even after Pickering's conversation with the Defense Minister, the U.S. continued to deny any high level involvement.
These documents became public only within the last few weeks. Pickering's name has been in the news this week because now as Undersecretary of State for Political Affairs, he is the US envoy who was meeting with Political prisoner Moshood Abiola in Nigeria when Abiola died.
Guests:
William Ford, an attorney based in New York. He is the brother of Ita Ford, a Maryknoll nun raped and murdered in El Salvador in 1980.
Scott Greathead, an attorney with the Lawyers Committee for Human Rights. Earlier this year, he interviewed several of the national guardsmen who were convicted of the murder of 3 nuns and a church worker in El Salvador. Call 212-754-1700.
---