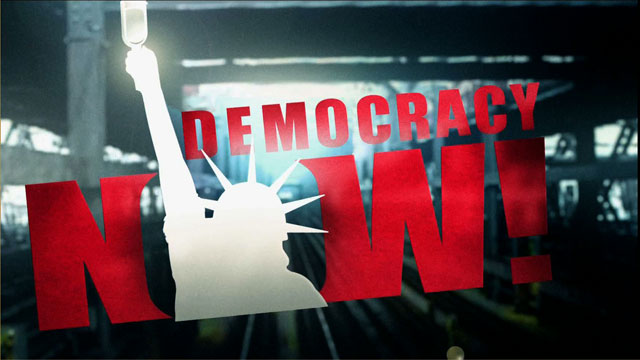 Media Options
Legislators of both parties use and abuse the practice of attaching controversial proposals called riders to must-pass federal legislation such as appropriations bills. In these last two weeks before the House takes its summer recess, legislation is being railroaded right and left. Republicans, who have failed in several frontal assaults on laws protecting the environment, reproductive rights, and equal opportunity for gays and lesbians, are trying to chip away at them through these back-door machinations. On the environmental front, there are at least 20 riders attached to the Senate Interior Appropriations bill that activists say will destroy wilderness protections, pave over parks and promote clearcutting of forests. Meanwhile there is a rider attached to a bill in the House that would prohibit federal funds from going to localities that require companies to provide health benefits to unmarried domestic partners of employees.
Guests:
Anna Aurilio, a staff scientist with U.S. Public Interest Research Group Call: U.S. PIRG. (202)546-9707
Nancy Buermeyer, Senior Policy Analyst with the Human Rights Campaign. Call: Human Rights Campaign (202)216-1505
Estelle Rogers, the legislative director for Planned Parenthood Federation of America. Call: Planned Parenthood D.C. (202)785-3351
Related sites:
.
.
.
---