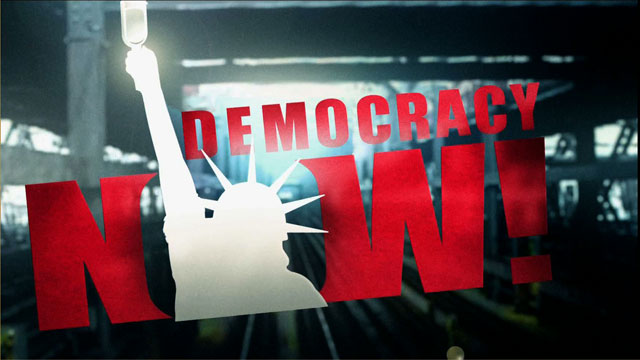 Media Options
International pressure on the Burmese military junta was stepped up yesterday to release 18 foreign activists detained in Rangoon on Sunday for distributing pro-democracy leaflets on the tenth anniversary of a bloody massacre by government troops. The group includes six U.S. college students from the Free Burma Coalition.
Guests:
Zarni, founder of the Free Burma Coalition.
Judith Chomsky, one of the attorneys leading a suit against Unocal in Burma.
Related links:
---