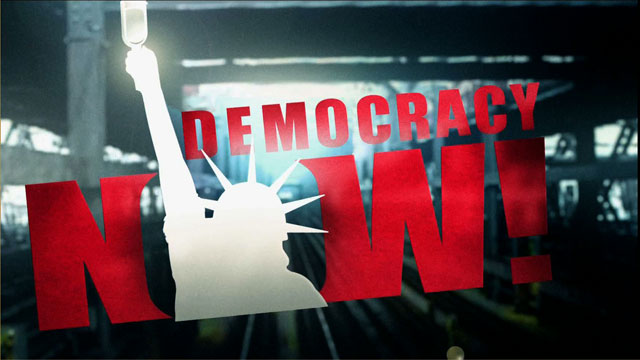 This is viewer supported news. Please do your part today.
Donate
Today is the last day that political parties can register for the elections that Nigeria's new military ruler Abdulsalam Abubakar has promised for February of 1999. Many organizations are boycotting any participation in Abubakar's so called transition program to democracy, saying the military cannot transition itself out of power and that change must come from the bottom up. Others say they will participate, while remaining critical of the intentions of Abubakar. Just a few weeks ago, at a gathering of radical organizations in Port Harcourt, Nigeria, we had a chance to sit down with Ayo Obe the President of Nigeria's leading human rights group, the Civil Liberties Organization. The conference ultimately split with one faction wanting to participate in the transition program and another rejecting participation completely.
Guest:
Ayo Obe, President of the Nigerian Civil Liberties Organization, Nigeria's leading human rights organization.
.
.
.
---