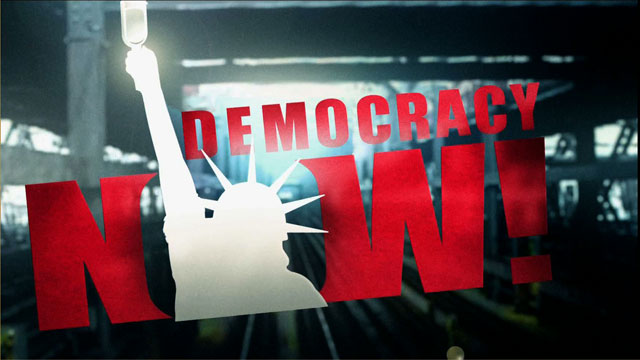 Media Options
On Monday night, Hustler publisher Larry Flynt, revealed that staunch anti-abortion Republican Bob Barr had supported and paid for his own wife's abortion years ago, and that he had had an extramarital affair. Barr is one of the House managers that are prosecuting President Clinton in his impeachment trial.
Barr's track record in Congress on abortion speaks for itself according to the pro-choice organization NARAL, he has a zero voting record on choice–in other words, he has voted against choice 100 percent of the time. He is also reported to have equaled abortion with murder. This is particularly disturbing at a time when anti-abortion extremist groups, prompted by inflammatory rhetoric on the part of the right wing, have been murdering abortion doctors. It was interesting to note that the revelations, made at a widely publicized press conference in Beverly Hills, were hardly covered by the media.
Guest:
Patricia Ireland, President of the National Organization for Women (NOW).
Loretta Ross, Executive Director of the Center for Human Rights Education in Atlanta, Georgia. She previously worked for the Center for Democratic Renewal, which monitors hate groups, writes research, reports the activities of their members and traces their connection to mainstream groups and politicians.
Jeff Cohen, Executive Director of FAIR, Fairness and Accuracy in Reporting, a media watchdog group.
---