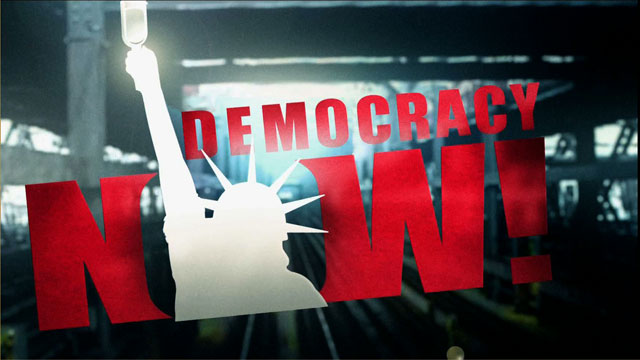 This is viewer supported news. Please do your part today.
Donate
Last September 16th was the 25th anniversary of the death of legendary Chilean protest singer Victor Jara, who was tortured and killed by the Chilean military days after the coup. Jara had been arrested on the day of the coup and taken to the massive stadium in Santiago known as the Estadio Chile with thousands of other political detainees. He was killed in or near the stadium, and his body was dumped on the street. His widow Joan Jara, who was tipped off that her husband had been killed, eventually identified him in one of the city's morgues. On that 25th anniversary of her husband's death, Joan Jara spoke with Democracy Now!
Guest:
Joan Jara, widow of Victor Jara. Speaking from Santiago de Chile on September 16, 1973, on the 25th anniversary of the killing of her husband.
---