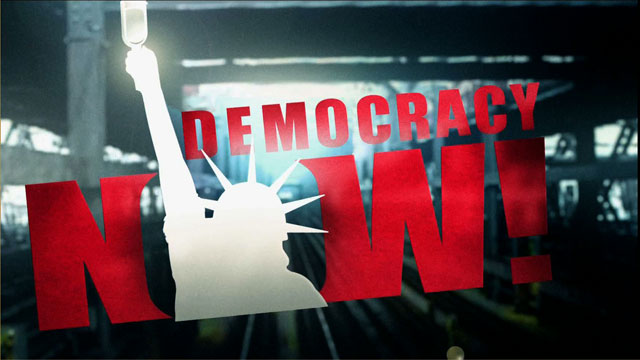 Media Options
Cuban detainees who took control of a Louisiana Parish jail four days ago in a rebellion against their indefinite jailing by the INS yesterday released 26 fellow prisoners from the jail. The detainees, some of whom are thought to have been in INS detention for over 10 years, are demanding safe passage out of the United States.
Their situation is similar to many other Cubans in the United States who are convicted of crimes and are placed in deportation proceedings after completing their sentences. Cuba will not take them back and the INS refuses to release them, so many languish in detention years beyond their original sentences.
As many as nine Cuban detainees at the St. Martin Parish Jail in St. Martinsville, in Southern Louisiana, took over the jail on Monday and are asking to be sent to a third country. They are in negotiations with the INS and the FBI.
Yesterday two of the Cubans and a guard being held hostage were interviewed on WCAC-FM 103 in Baton Rouge on the "Gator and JJ Show."
Tape:
Cuban detainees Jonne Ponte and Mario Mora, and hostage Brandon Boudeaux interviewed yesterday on WCAC-FM "Cat Country 103" in Baton Rouge by the "Gator and JJ Show."
Guests:
Jose Pertierra, Cuban American immigration attorney based in Washington, DC.
Cheryl Little, From the Florida Immigrant Advocacy Center. Speaking from Miami.
Mike Alfonso, Recently released from INS detention in Florida after his father and the parents of other Cuban detainees staged a 47-day hunger strike in protest of their indefinite detention.
Eladio Alfonso, Father of Mike Alfonso, who staged the hunger strike.
---