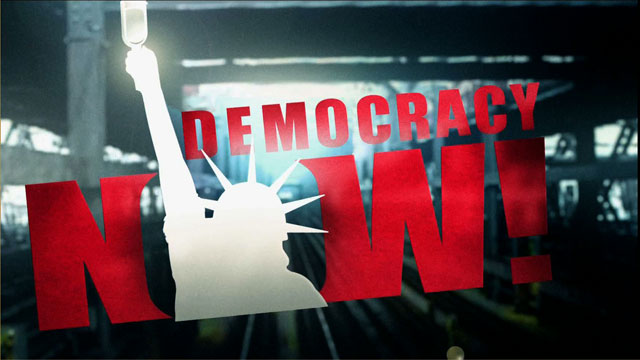 Media Options
Much of the media coverage of the WTO protests has focused on what many say is wrong with the trade organization. Last Friday we brought you the voices
of women around the world who had converged on Seattle, as they discussed how corporate globalization impacts on the lives of women in their communities on issues like poverty, illiteracy, domestic abuse and economic empowerment. Today, in the second part of the interview, the women discuss solutions, alternatives, and where they plan to go from here.
Guests:
Jocelyn Dow, President of the Women's Environment and Development Organization (WEDO). She is the founding member and Executive Director of Red Thread, a women's collective in Guyana.
Mohau Pheko, from the African Trade Network in South Africa.
Marta Benavides, International Institute for Cooperation Amongst Peoples (IICP), a grass roots project in El Salvador that rebuilds ecological sustainability and the livelihood base in rural areas as part of the country's peace process.
Thandiwe Nkomo, Executive Coordinator of the Organization of Rural Associations for Progress (ORAP) in Zimbabwe. ORAP is a grass roots movement of 1.5 million people dedicated to eliminating all forms of rural poverty in Zimbabwe.
Mariama Williams, economist on trade and gender issues in the Caribbean with the organization "Dawn Caribbean" in Jamaica.
---