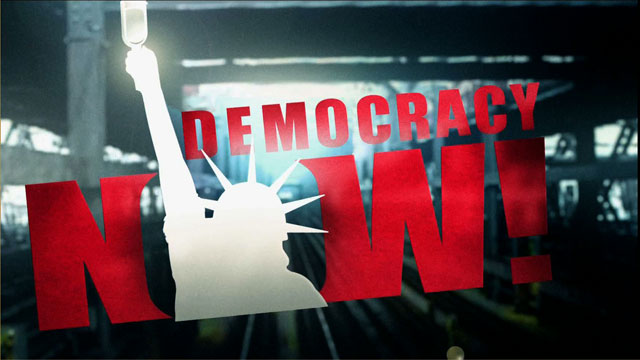 Media Options
We now bring you words from Blas Bonpane, Jr., a high school teacher from Humboldt, California, who was arrested at the anti-WTO protests in Seattle last week. Bonpane was walking near the Sheraton Hotel and Towers when three officers threw him to the ground without warning. When Bonpane asked one of the officers if they were arresting him because of his anti-WTO pin, he said yes.
He spent 5 days in jail with general population inmates charged with felony crimes. Bonpane said that he saw horrible treatment of detained protestors, including a 75 year old woman whose wrists were dripping with blood because her handcuffs were too tight. And he said that jailers tried to instill fear in the protesters by telling other inmates that the anti-WTO people were responsible for their loss of visitors and commissary privileges.
When he was arraigned before a Seattle judge, the judge, on finding out that Bonpane was a high school teacher, said that what he had done was "stupid." Bonpane decided to write a letter to the judge who arraigned him.
Tape:
Blase Bonpane, Jr., high school teacher who was arrested at the WTO protests, and wrote a letter to his arraigning judge.
---