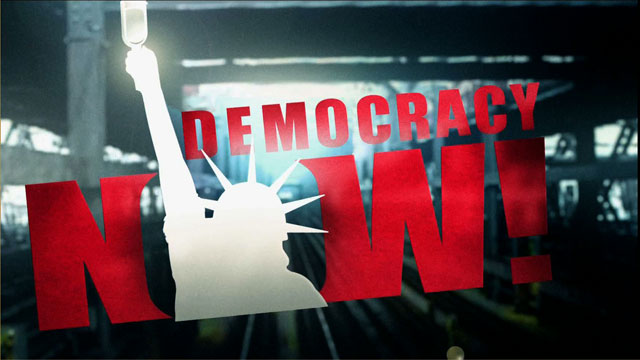 Media Options
Royal Dutch Shell and the U.S. multinational Chevron are under fire for their roles in the recent killings of Nigerian activists. A U.S. Congressman is pressing for hearings to determine the precise role that U.S. multinationals play in facilitating and encouraging human rights violations abroad.
Rep. Dennis Kucinich (D-Ohio) has circulated a "Dear Colleague" letter on Capitol Hill which begins by saying: "I urge you to initiate a congressional investigation into the allegations of killings of innocent civilians, human rights abuses, and harassment of environmental activists by the Nigerian security forces in collaboration with U.S. multinational oil corporations in the Niger Delta in recent weeks."
In addition, some of Chevron's investors have introduced a shareholder's resolution holding the company accountable for its participation in human rights abuses. Chevron is lobbying the Securities and Exchange Commission to have the resolution killed.
Guests:
Rep. Dennis Kucinich (D-OH)
Simon Billingess, with Franklin Research, a socially conscious investment firm in Boston.
Related links:
---