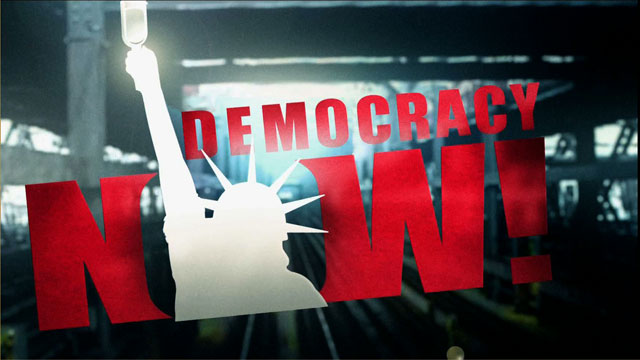 Media Options
The World Economic Summit comes to a close today, after hosting some of the world's most powerful players in the corporate and political world. On Friday, Vice President Al Gore addressed the summit, which was held at a glitzy alpine ski resort in Switzerland. It has also drawn political figures such as Henry Kissinger, as well as finance ministers from around the world. As countries with emerging markets criticized the global economy for being rigged to the West's benefit, U.N. Secretary General Kofi Annan warned of a backlash against the global economy, and challenged international big business to enter into an agreement with the U.N. to promote human rights, labor and environmental practices in countries where they do business.
So, we are posing this question: if Professor Noam Chomsky were addressing the summit, what would he say to the political and corporate elite? We now air a speech he gave recently, in which he addressed the global economy and human rights.
Guest:
Noam Chomsky, Professor of Linguistics at the Massachusetts Institute of Technology and renowned political activist and writer. He has written scores of books both on linguistics and on human rights, economics and politics. He is the author of Powers and Prospects, World Orders, Manufacturing Consent and Profit Over People. He gave this speech last year in Boulder, Colorado.
---