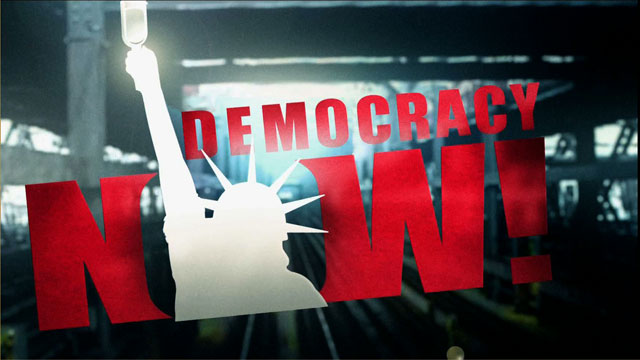 Media Options
Every month Democracy Now! airs "All Things Censored," commentaries written by death row prisoner Mumia Abu-Jamal produced by the Prison Radio Project. Recordings of Abu-Jamal's voice have been banned by the Pennsylvania Department of Corrections. So each month we bring to you notable people reading his new essays.
This past week, there were news conferences around the country to mobilize for a massive demonstration that will take place in Philadelphia on April 24, calling for a new trial for African-American journalist Mumia Abu-Jamal.
Guests:
Jimmy Simmons, a Native-American who spent thirteen years in prison in Washington State. He was tried for capital murder of a prison guard and in an amazing landmark victory was acquitted. Leonard Weinglass, Abu-Jamal's lead counsel was his attorney. Simmons is an operating engineer who lives in Northern California with his wife and two sons
Jose Santiago, news director for WBAI in New York.
Related link:
---