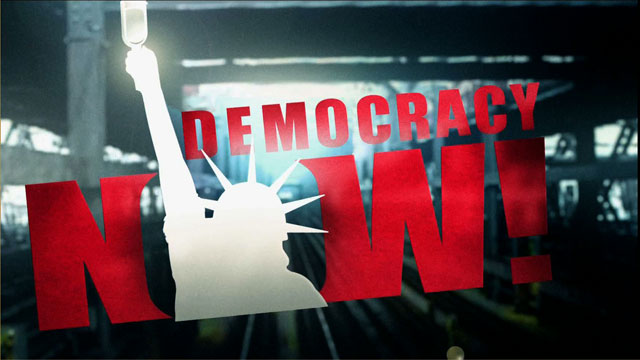 This is viewer supported news. Please do your part today.
Donate
The Passing of King Hussein of Jordan Moments after a gravely ill King Hussein arrived this morning in Amman, Jordan, doctors pronounced him clinically dead and said he was surviving on life support. In his 46-year rule of Jordan, King Hussein has helped to broker difficult Israeli-Palestinian talks, and was considered crucial in keeping the peace process from collapsing. Arab leaders are worried about what a power shift in Jordan might mean for the region as a whole. Last month, in a controversial move, he deposed his brother Hassan as Crown Prince and instead named his eldest son Abdullah as the heir to the Jordanian throne.
Guest:
Robert Fisk, Middle East correspondent for The Independent of London. He is based in Beirut.
---