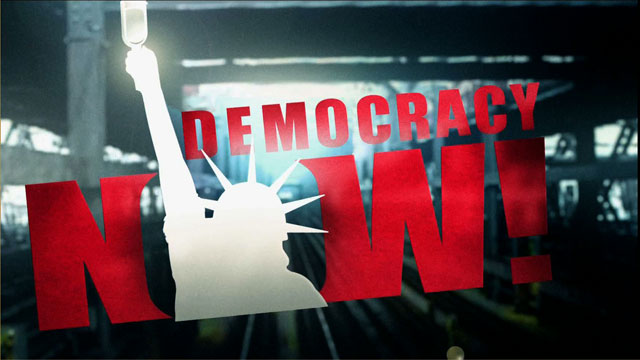 Media Options
Last week, Rep. Dennis Kussinich (D-OH) met with Chevron officials in his office, including its general manager for public affairs in Nigeria, Sola Omole. Omole had previously admitted on tape to Democracy Now! that Chevron had flown the Nigerian military and the mobile police to the Parabe platform in the Niger Delta this past May 28th, where the soldiers had opened fire, killing two protesters and seriously injuring one.
As a result of the meeting, Kussinich has written a strongly worded letter to Congressman Benjamin Gilman co-signed by Reps. Donald Payne(D-NJ), Maxine Waters (D-CA) and Cynthia McKinney (D-GA) urging him to initiate a congressional investigation "into the allegation of killings of innocent civilians, human rights abuses, and harassment of environmental activists by the Nigerian security forces in collaboration with U.S. multinational oil corporations in the Niger Delta."
Guest:
Rep. Dennis Kussinich (D-OH), who met with Chevron officials last week and is stepping up calls for a congressional investigation into the oil giant's role in the killing of villagers in the Niger Delta.
Related link:
---