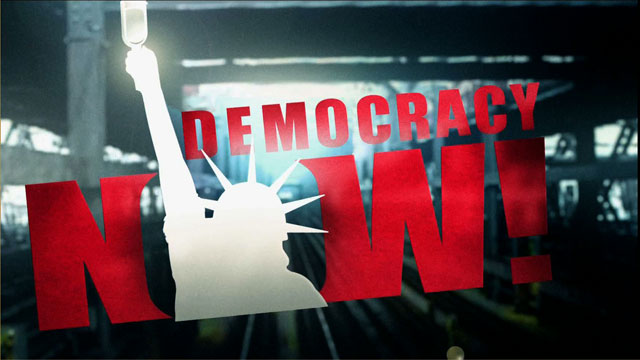 Media Options
A few weeks ago, journalists gathered in New York to honor the stories that didn't make the "news" in 1998–stories that have been heavily censored from the mainstream media, but whose significance and impact are enormous. Every year, Project Censored picks the top 25 censored stories, and this year Democracy Now!'s "Drilling and Killing: Chevron and Nigeria's Oil Dictatorship" was among those picked.
This year's picks also included a story about how companies that produce cancer-causing chemicals are also the sponsors of "Breast Cancer Awareness Month," and have the power to approve or veto the content of every poster, pamphlet and advertisement used for the campaign; an account of how the U.S. is not in compliance with the United Nations Comprehensive Test Ban Treaty; and a report on how the U.S. government has been disposing of radioactive metal left over from weapons manufacturing by selling it to scrap companies, which then recycle it into the main metal stream.
Why did the mainstream media ignore these stories? Journalist and writer Barbara Ehrenreich spoke at the awards ceremony and provided the audience with a lesson in the rules that govern mainstream journalism.
Tape:
Barbara Ehrenreich, journalist, writer and author of more than 10 books, among them ??The Snarling Citizen, ??Fear of Falling: The Inner Life of the Middle Class and her latest, ??Blood Rites. Speaking at the Project Censored Awards.
---