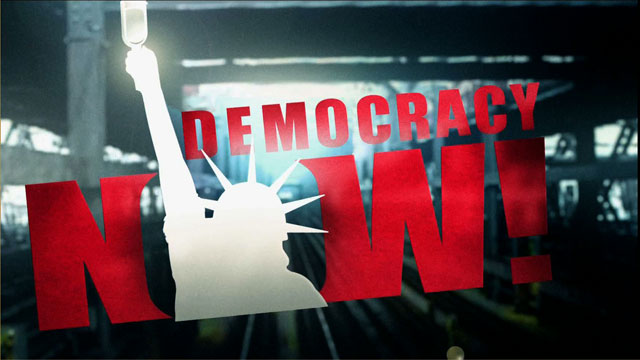 Media Options
NATO has confirmed that it is checking reports that it killed 100 civilians in Southwestern Kosovo when it attacked Yugoslavia overnight with the heaviest raids of its seven-week bombing campaign. Yugoslav news reports say that at least 100 civilians were killed and more than 50 wounded during the night when eight NATO cluster bombs slammed into the village of Korisa, about six miles from the town of Prizden.
As the mainstream media in the U.S. continues to cover the war in Yugoslavia through the voices of military experts, NATO spokespeople and U.S. government officials, we bring you voices of dissent that have been effectively censured everywhere else.
Today we hear from two of America's most respected political dissidents: Noam Chomsky and Edward Said. They spoke last month on a panel of Middle East Politics at Columbia University.
Guests:
Noam Chomsky, world-renowned linguist, scholar and political analyst, and one of America's foremost political dissidents. He is Professor of Linguistics at the Massachusetts Institute of Technology and is also author of dozens of books, including ??Manufacturing Consent, ??Profit over People and ??Common Good.
Edward Said, Professor of English and Comparative Literature at Columbia University and analyst on Middle East politics. He has written over a dozen books, including ??Peace and its Discontents: Essays on Palestine in the Middle East Peace Process, ??Orientalism and ??Culture and Imperialism. He was a member of the Palestine Liberation Council between 1977 and 1991.
????
????????
????????
????????
????
---