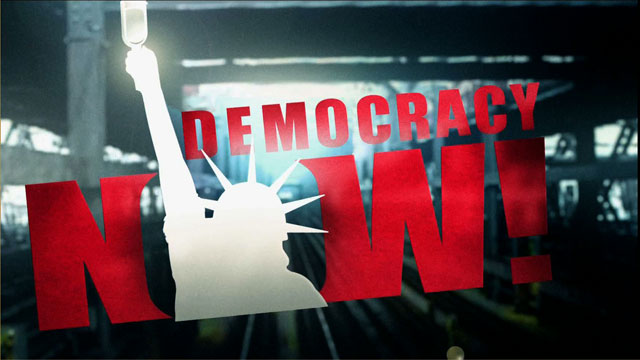 A public relations campaign by bioengineering giant Monsanto to win over Europeans has backfired, attracting environmental opposition, rifling media commentators and leading many British food retailers to bar genetically altered products. While bioengineered food is on the shelves of most major U.S. supermarkets and has encountered little consumer resistance, the European public calls genetically modified food "Frankenfood"–and even Britain's Prince Charles has vowed that Monsanto's biotech food would never pass his royal lips.
A front-page story this week on the Wall Street Journal says that as a result, the U.S. grain industry has nearly stopped shipping corn to Europe and faces billions of dollars in losses in the European market.
Two weeks ago, Amy Goodman interviewed a man that took on Monsanto–Teddy Goldsmith, publisher of The Ecologist magazine. Last year, the London-based The Ecologist dedicated an issue to the biotech giant entitled "Seeds of Discord". Amy spoke with Teddy the day after his magazine was honored in this year's Project Censored Awards ceremony.
Guest:
Teddy Goldsmith, publisher of the British magazine The Ecologist.
---