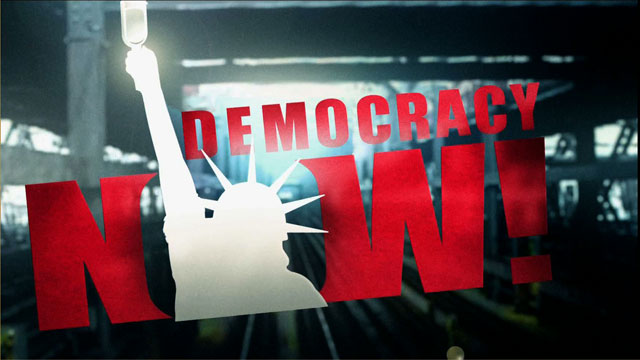 Media Options
Yugoslavia's parliament overwhelmingly approved an international peace plan today that would end the crisis in Kosovo, and that has also received the backing of Yugoslav President Slobodan Milosevic.
Jets roared over Belgrade and NATO bombings continued as European and Russian envoys prepare to leave the city after persuading Milosevic to accept the deal. The alliance said it has struck particularly hard near the Albanian border, where clashes are reported between Serb and Kosovar forces.
The decision does not mean that NATO will stop the bombing immediately. British Foreign Secretary Robin Cook said Serb forces will have to start withdrawing from Kosovo before NATO will halt the air campaign.
Russia's Interfax news agency said NATO military officials could go to Belgrade in the next few days to implement the plan, and that the bombings will end when they arrive.
Guest:
Jeremy Scahill, Pacifica reporter, reporting from Belgrade.
---