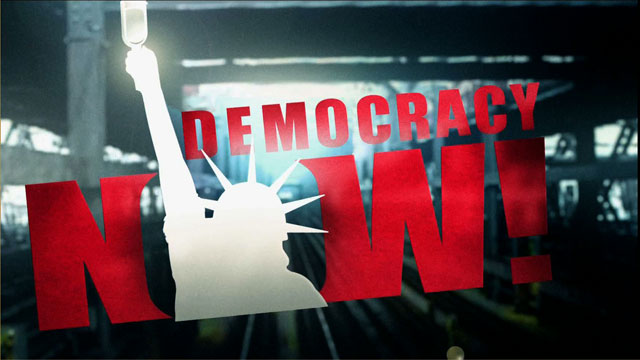 Just over a week ago, Amy Goodman had the opportunity to listen to a debate between two African American thinkers on opposite ends of the political spectrum. Cornel West and Shelby Steele spoke at the Mt. Zion Church in Seattle, as a part of the Unity 99 Conference of journalists of color. The two had a heated discussion on issues such as affirmative action, racism, welfare reform and Black empowerment.
The Unity 99 Conference, a meeting of Black, Asian American, Latino and Native American journalists, was the largest gathering of journalists in U.S. history. To protest Washington State's passage of Initiative 200-the anti-affirmative action ballot initiative -and to demonstrate the amount of money they were placing into the state's economy, conference participants spent $2 bills.
Cornel West is professor of African-American studies and philosophy of religion at Harvard University. A noted social and economic philosopher, he has taken his struggle for racial equity to the national spotlight. His best-selling book, "Race Matters," touched a nerve in the American public and triggered a national debate on race issues.
Shelby Steele is currently a Senior Fellow at the Hoover Institution at Stanford University in California. He is on a leave of absence from his position as a professor of English at San Jose State University. Among Dr. Steele's publications are The Content of Our Character: A New Vision of Race in America, "White Guilt," and "Affirmative Action: A Negative Vote."
Tape:
Cornel West And Shelby Steele
---