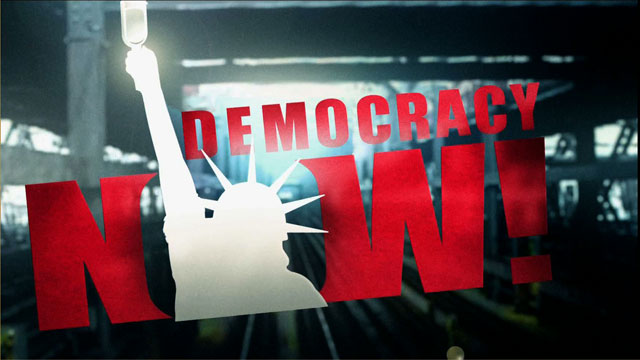 This is viewer supported news. Please do your part today.
Donate
NATO is questioning four men in the killings of 14 Serb farmers in central Kosovo. An official says the men have not been charged, but were detained after British military police searched a home in Gracko and three houses in a neighboring town. All of the victims in last week's massacre lived in Gracko and are being buried there today. UN trucks carried the coffins to the funeral, escorted by British military vehicles. The victims were to be buried in graves dug by neighboring Serb villagers.
Guest:
Jeremy Scahill, Pacifica reporter. Speaking from Belgrade.
---