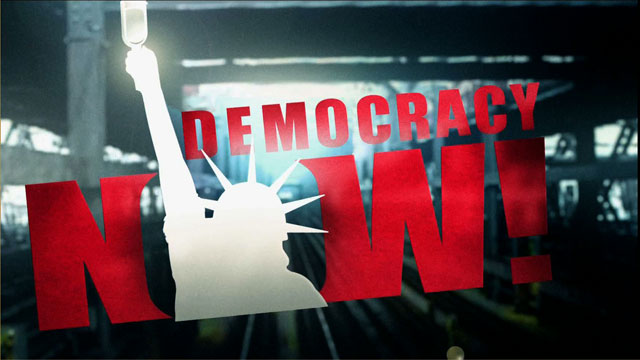 Media Options
Belgrade is preparing today for the largest anti-Milosevic protest in two years, and the first one since the NATO bombings. Yugoslav President Slobodan Milosevic faces a major public outcry against his leadership and calls to step down, despite his attempts at derailing the rally with a string of obstacles.
Opposition parties are organizing assembly points across the city to enable people from outside the capital to arrive by bus, which organizers hope will bring out the masses and increase pressure on Milosevic to resign.
In attempts to cut the size the rally, authorities floated the idea of early elections and ordered pensions, which have been delayed since April, to be paid today.
Guest:
Jeremy Scahill, Democracy Now! Correspondent in Yugoslavia.
---