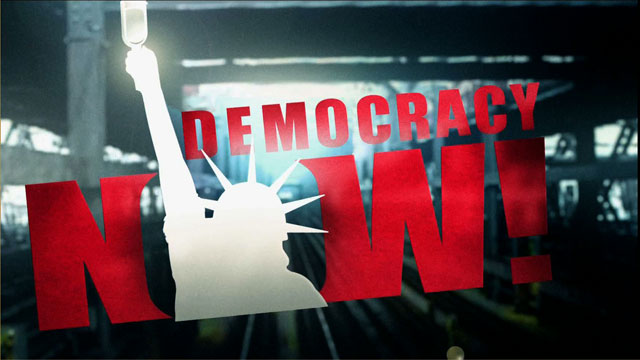 Media Options
Beset by a stalled peace process and by levels of violence that have resulted in the displacement of over one million people, Colombian President Andres Pastrana was in Washington this week seeking billions of dollars in economic and military assistance. The United States is already giving Colombia $289 million in anti-drug money this year–and it is considering an addition $1 billion, which would make Colombia the number three foreign military aid recipient, after Israel and Egypt.
Meanwhile, there is increasing discussion on direct US intervention in Colombia, as the US increasingly accuses guerrillas in Colombia of financing their operations with drug money. Just last week, Colombia activated a new "anti-narcotics" battalion, trained and equipped by the United States.
Washington's sponsorship of this 950-man battalion demonstrates its growing willingness to become more directly involved in the Colombian government's fight against the guerrillas, and has drawn increasing concern from human rights organizations. Colombia's military, including its so-called drug fighting battalions, have been consistently linked to human rights abuses and to the country's paramilitary groups.
This debate takes place as Colombia is wracked with violence, and as those involved in the peace process face increased attacks and death threats from right-wing death squads. Just last week, Colombia's former peace commissioner, 53-year old Jesus Antonio Bejarano, was killed as he entered the National University of Bogota, where he was a professor. Others, including journalists who have reported on the peace negotiations and acted as intermediaries between the government and the guerrillas, have also been killed by the paramilitaries–some in broad daylight and in front of their families.
Guests:
Alfredo Molano, Sociologist, journalist and writer who has studied extensively guerrillas, paramilitaries and the drug trade in Colombia, and has written many books. He has received numerous death threats believed to be from paramilitaries for his views on the peace process, and for his writings.
Maria Eulalia Yagari Gonzalez, Embera indigenous leader from the Chami region of Colombia, a community of around 80,000 that recently requested political asylum in Spain because of an intensified extermination campaign against them by the paramilitaries. In the past few years, 43 members of her community have been killed in the conflict, and another six disappeared. She is also a Congresswoman in the department of Antioquia.
Carlos Salinas, Advocacy Director for Latin America and the Caribbean for Amnesty International USA.
---