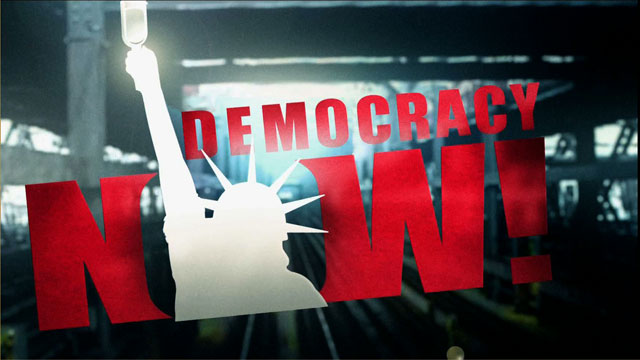 Media Options
Yesterday, the Supreme Court ruled that the police may stop and question someone who suddenly tries to run away after seeing officers arrive. The court's 5 to 4 decision said police officers had sufficient reason to chase and stop a Chicago man, William Wardlow, who ran after spotting the officers arrive in a high-crime area known for drug trafficking.
The justices reversed a decision by the Illinois Supreme Court declaring that the stop violated Wardlow's constitutional privacy rights protecting against unreasonable searches and seizures. In the majority opinion, Rehnquist said an individual's presence in a high-crime area was not enough to justify a stop, but was a relevant factor in determining whether the circumstances were suspicious enough to warrant further investigation. According to the Chief Justice, "nervous, evasive behavior is a pertinent factor in determining reasonable suspicion" to justify a police stop.
Guests:
Alan McSurely, civil rights attorney in Chapel Hill, North Carolina. He is the attorney for the family of Kenneth Fennell, a Black college student who was killed in 1994 by a North Carolina State Trooper. That incident led to a Driving While Black bill which passed in the North Carolina Senate last year.
Will Harrel, Executive Director, National Police Accountability Project of the National Lawyers Guild.
Benito Juarez, American Friends Service Committee and coordinator, Houston Immigration and Refugee Coalition in Houston.
Mary Powers, National Coordinator, National Coalition on Police Accountability in Chicago.
Bill Thompson, Director of Governmental Affairs, Southern States Police Benevolent Association, which represents the interests of 17,000 federal, state, county and municipal law enforcement officers and is based in Atlanta, Georgia.
Delacey Davis, president and founder of Black Cops Against Police Brutality in New Jersey.
---