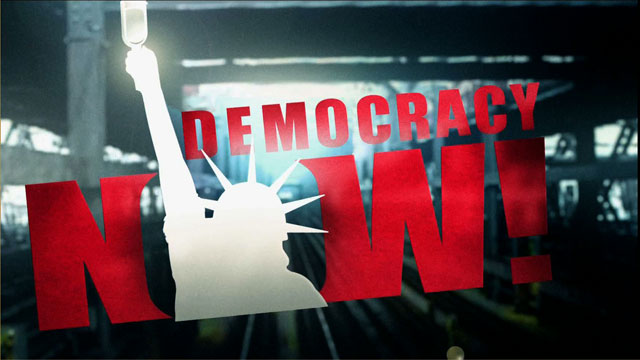 Media Options
Jury selection begins today in Florida for the trial of two former top Salvadoran officers accused of directing the rape and murder of four church women. The murders took place on December 2, 1980 in El Salvador.
The suit has been brought by the families of the four women under the Torture Victim Protection Act. This act is a federal statute designed to give the victims of the worst crimes, or their surviving kin, the chance to confront both the crimes' direct perpetrators as well as the officials who had the authority and responsibility to ensure the acts did not take place. The officers to be tried in the murder of the American church women are the head of the Salvadoran National Guard and the former Salvadoran Minister of Defense.
Guest:
Miriam Ford, the niece of one of the four victims, Ita Ford. Miriam is a nurse practitioner and founded the Ita Ford Helath Care Clinic in East Harlem which serves undocumented immigrants.
---