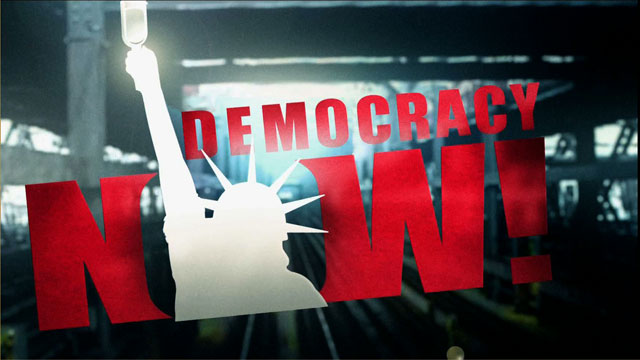 Media Options
Spanish police charged against anti-fascist demonstrators in Madrid yesterday on the 25th anniversary of the death of Francisco Franco, Western Europe's longest reigning dictator of the 20th Century.
The demonstrators were countering a fascist rally that praised Franco's leadership of Spain when police began to club them with batons and shoot rubber bullets. Demonstrators say that the police also fired live ammunition as warning shots. Forty people were injured and seven were arrested.
Franco ruled Spain with an iron fist after unleashing one of the continent's most bitter civil wars. In 1936, he led a revolt against the democratically-elected Republican government, sparking the Spanish Civil War in which over half a million people were killed.
Franco assigned to himself the title of "El Caudillo" or "The Supreme leader," a concept that served as a model for Latin American dictatorships such as Augusto Pinochet's in Chile.
Guest:
Andrea Comas, freelance photographer who was covering the demonstration for Reuters. Speaking from Madrid.
---