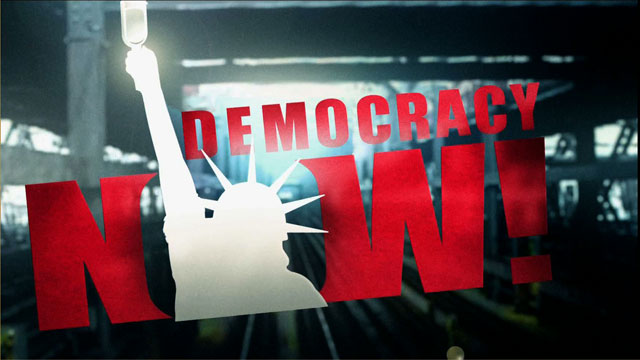 Media Options
Today, we stand on the border of two millennia. We will look back on the last century with some of the people who helped to document a pageant of abuse and to fight against injustice. Today we will hear comments from photojournalist Sebastiao Salgado and writer Eduardo Galeano, and talk to author Edward Said, South African National Assembly Speaker Frene Ginwala, author Noam Chomsky, film maker John Pilger, and author Manning Marable.
Guests:
Edward Said, University Professor of English and Comparative Literature at Columbia University, is known for both his groundbreaking research in comparative literature and his incisive political commentary. One of the most prominent intellectuals in the world today, Said's writing regularly appears in the Guardian of London, Le Monde Diplomatique and the Arab-language daily al-Hayat, printed in every Arab capital in the world. He has written 18 books, translated into 24 languages, and has lectured at more than 150 universities and colleges in the United States, Canada and Europe. His writing includes, ??Orientalism; ??Blaming the Victims; ??Culture and Imperialism; and ??Peace and Its Discontents: Essays on Palestine in the Middle East Peace Process.
Said's identification with and championship of the world's dispossessed arises from intellectual rigor and personal experience. In 1948, Said and his family were exiled from Palestine and settled in Cairo and now lives in New York. Because of his advocacy for Palestinian self-determination and his membership in the Palestine National Council, Said was not allowed to visit Palestine until several years ago.
Frene Ginwala, Speaker of the National Assembly, South Africa, Co-chair of the Global Coalition on Africa, member of the ANC National Executive.
Frene Ginwala is a long-time activist for the African National Congress and for women's rights. In 1960, she left South Africa to arrange the escape of the late Oliver Tambo, the president of the ANC, and to help establish the ANC office in exile. Ginwala became Head of the Political Research Unit in the office of President Tambo and was known for her research on South Africa's nuclear program, sanctions, and the arms and oil embargo. She also lectured at universities and institutions in various countries and participated in UN, UNESCO and other international conferences.
When the ANC was unbanned, Dr. Ginwala, after more than 30 years in exile, returned to South Africa. There she helped to found the Women's National
Coalition, and became its first convener. She also served as the deputy head of the ANC Commission for the Emancipation of Women, the ANC Representative on the Science and Technology Initiative, and headed the ANC's Research Department. She is currently the speaker of the South African National Assembly and co-chair of the Global Coalition for Africa.
Noam Chomsky, Professor of Linguistics at the Massachusetts Institute of Technology and has published more than 70 books and more than a thousand articles in linguistics, philosophy, politics, cognitive sciences, and psychology. But it is as an unflinching activist that he is looked to by masses around the world. For more than 50 years, Chomsky has opposed those who perpetrate and support injustice. Throughout—from the struggle against the Vietnam War, to US wars on Central America, to the NATO attacks on Yugoslavia— he has provided sanity, inspiration and intellectual ammunition to movements and people who fight for social and economic justice. His books criticizing American foreign policy and the role of giant corporations and the mass media include ??Toward a New Cold War, ??On Power and Ideology, and ??Necessary Illusions: Thought Control in Democratic Societies.
Manning Marable, Director of the Institute for Research in African-American studies at Columbia University and national co-chair of the Black Radical Congress. He has written over fifteen books, including ??How Capitalism Underdeveloped Black America. His most book, ??Let Nobody Turn Us Around, is an anthology of the black freedom movement.
John Pilger, author and film maker John Pilger is a journalist and crusader who embodies I.F. Stone's injunction to comfort the oppressed and oppress the comfortable. Born in Sydney, Australia, Pilger has won several awards, including British journalism's highest award, Journalist of the Year, for his work as a war correspondent. He has covered Vietnam, Cambodia, Egypt, India, Bangladesh, and Biafra. His books include ??The Last Day, and ??Aftermath: The Struggles of Cambodia and Vietnam. Pilger is also an award-winning film maker. Many of his films, especially those on Cambodia, East Timor, and Iraq, have alerted millions all over the world to the West's hidden agendas.
????????
????????????????
????????????????
????????????????
????????
---