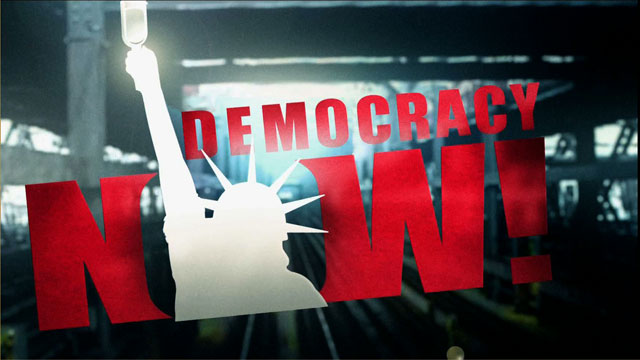 Media Options
Almost a year to the day from when they fired 41 bullets at an unarmed African immigrant in New York City, four white police officers face trial today in an Albany courtroom 150 miles from where the killing happened. Opening statements begin today in the trial of the officers, after a 12-member jury, including four African Americans, was seated yesterday.
The officers face 25 years to life for the second-degree murder of Amadou Diallo, a street vendor from Guinea who was killed on February 4th of last year in the vestibule of his Bronx apartment building. The four officers, Sean Carroll, Edward McMellon, Kenneth Boss, and Richard Murphy, were part of the notorious Street Crimes Unit, have yet to give a formal statement on what happened that night. They have pled not guilty to the charges and plan to take the stand in their own defense.
The slaying touched off widespread demonstrations against police brutality and impunity in New York City, and acts of civil disobedience that led to over 1,200 arrests.
The trial was moved to Albany after an appeals court ruled that negative publicity made it impossible to find an impartial jury in New York. Critics assert that the court decision was racially motivated. Bronx County, the original venue for the trial, is 39 percent white. Albany County is about 89 percent white.
Guests:
Alton Maddox, Jr., activist attorney who has been monitoring the Diallo case.
Iris Baez, mother of Anthony Baez, who was choked to death on December 22, 1994, by New York police officer Francis Livoti.
Sarah Curry Cobb, Albany Councilmember and member of Albany's Minority Legislative Caucus.
---