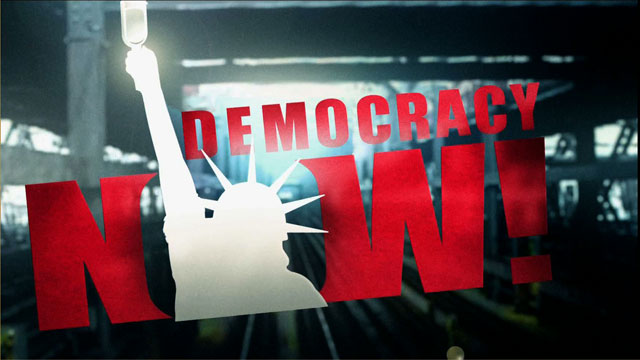 Media Options
American and British jets raided targets in southern Iraq, killing one civilian and wounding six others. The jets, coming from Kuwait and Saudi Arabia, carried out 36 combat missions, but did not specify the targets hit. There was no immediate comment from American or British officials.
Meanwhile, a delegation of prominent religious leaders are in Iraq this week to assess the effects of economic sanctions on Iraq's civilian population. They say they are "calling on people of conscience to end the devastation created by sanctions and restore life, health and dignity to the people of Iraq."
The group, sponsored by the Fellowship of Reconciliation, is in Iraq as part of a national, interfaith Campaign of Conscience for the Iraqi people. The effort is cosponsored by the American Friends Service Committee.
Guest:
Rev. James Lawson, civil rights pioneer and pastor of the Holman United Methodist Church. Rev. Lawson used the principles of nonviolence to desegregate Nashville's lunch counters during the civil rights movement, and worked with striking sanitation workers at the time of King's assassination in Memphis in 1968. He is part of the delegation of clergy in Iraq. From Baghdad.
Related links:
---