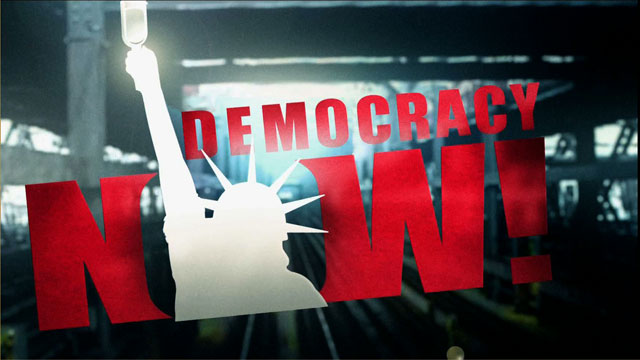 Media Options
Last night, as Indonesian General Johny Lumintang was passing through Dulles Airport in Washington, he was served with a lawsuit. The New York-based Center for Constitutional Rights filed the suit against Lumintang for his role in devastating human rights abuses in East Timor. The suit was filed on behalf of a mother whose son was killed, a man who was beaten and shot and whose foot had to be amputated, and a man whose father was injured and brother killed.
The lawsuit also cites a June 1999 army manual, also signed by Lumintang, which states that Kopassus intelligence operatives were to be trained in propaganda, kidnapping, terror, agitation, sabotage, infiltration, undercover operations, wiretapping, photographic intelligence and psychological operations. Koppassus operatives were involved in the kidnapping of East Timorese independence activists prior to and after the independence vote.
Guests:
Allan Nairn, journalist reporting from Asia. He just left Indonesia, once again defying a military ban against him entering the country.
Jennie Green, staff attorney for the Center for Constitutional Rights. She filed the lawsuit against Lumintang. Call Center for Constitutional Rights: 212.614.6464.
Related link:
---