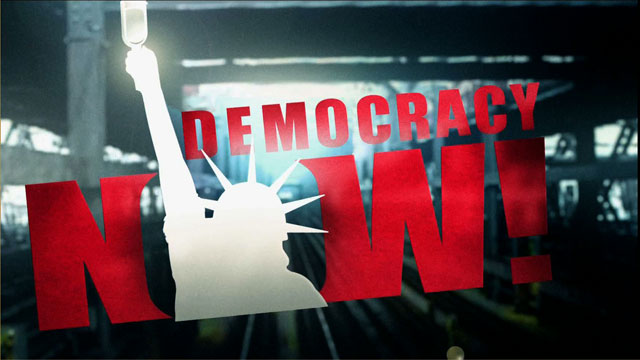 Media Options
As demonstrations heat up in Washington around the IMF-World Bank in Washington, with a major labor rally planned tomorrow to protest China's entrance into the World Trade Organization, today we take a look at the history of the World Bank and the International Monetary Fund. Many people use these names interchangeably, but the institutions were originally created for different purposes and with different agendas.
This is how Global Exchange describes their origins:
The World Bank and the IMF were created near the end of World War II by the US and British governments. During the war, much of the business class of Europe had either supported the Nazis or fled Europe with their wealth. But socialists, communists and anarchists enjoyed popular support, since they had led the resistance to Nazism.
In order to prevent leftists from coming to power, the US and Britain decided to create international institutions that would promote free-market policies and strengthen the power of the corporate sector.
After an initial focus in Western Europe, the World Bank shifted its lending to finance railroads, bridges and other infrastructures in the Global South. The IMF was established to smooth global commerce by making foreign currency exchanges easier and using its reserve funds to lend countries experiencing temporary cash-flow problems so that they could continue to trade without interruption.
But according to critics, the unwritten goal of both institutions was to consolidate power and wealth in the hands of a few, and to maintain existing power relations.
Guest:
Cheryl Payer, author of the books ??The Debt Trap: The IMF and the Third World and ??Lent and Lost: Foreign Credit and Third World Development.
---