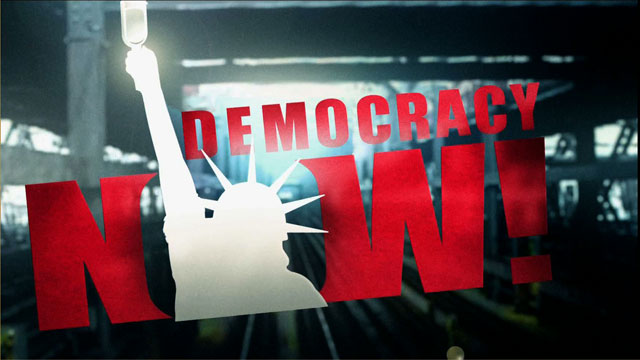 Media Options
As protests continue in Washington, DC this week against World Bank and International Monetary Fund policies, the population of Bolivia is engaged in an all-out war over water — and the World Bank and a major U.S. corporation are behind it.
So far, six people have been killed by police and scores more have been injured in a weeklong series of protests, which took place after the Bolivian government privatized the country's drinking water.
After the privatization, which the World Bank has insisted Bolivia do for years, the government contracted out to an international company called Aguas de Tunari, which without warning doubled water bills overnight. Aguas de Tunari is the Bolivian subsidiary of International Waters Ltd., a British-based company that is half-owned by the San Francisco engineering giant Bechtel Corporation.
The water hikes have forced many Bolivians to choose between getting clean drinking water and eating — this in South America's poorest country. Thousands have protested in the streets, and Bolivia's government declared martial law in the past few days. The protests have virtually shut down Cochabamba, Bolivia's third largest city, and led the government to make a series of promises to expel the company from Bolivia. The protests also forced Congress to approve legislation removing a clause that would have pegged water rates to the US dollar and another that would have forced peasants to pay for using water wells.
Democracy Now! tried to get both International Waters, which is based in London, and Bechtel to come on the program but both refused.
Guests:
Laton McCartney, author of ??Friends in High Places: The Bechtel Story, The Most Secret Corporation and How it Engineered the World. Published by Simon and Schuster and by Ballantine Press.
Jim Shultz, from the Cochabamba office of the Democracy Center.
Edwin Claros, President of the Cochabamba Assembly of Human Rights in Bolivia.
Related link:
---